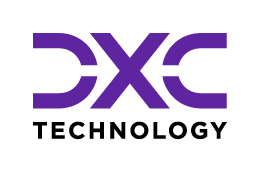 Job Information
DXC Technology

Professional Quality - remote

in

ANY CITY

,

Pennsylvania
Professional Quality - Tester
Short Skillset:
Selenium with Java , Cucumber, grade, maven, TestNG, JUnit. Also valuable C#.
Detailed skillsets:
Selenium and Developing automated tests of UI REST-based web services with async scenarios.

BDD (Gherkin language.

Building with Jenkins.

Java language with remarkable experience with Cucumber, grade, maven, TestNG, JUnit. Also valuable C#.

Knowledge of OOP design principles.

API testing with tools such as Postman, Swagger, RestAssure

Adapt API testing with BDD features and scenarios. Integration with cucumber framework

Reporting such as ExtentReports.

Using and translating Gherkin Acceptance Criteria scenarios into test scripts by implementing and using automation custom frameworks based on BDD such as Cucumber.

Test Management tool. HP Quality Center / qTest Manager

Project Management tool. Jira / Azure DevOps.

Collaborative attitude & strong communication skills.

Experience across multiple types of testing i.e. user acceptance, system integration, regression testing, end2end.

Responsible for creation and integration automation testing components reusable across the organization.
Essential Job Functions
Establishes and documents a tailored strategy quality plan in collaboration with the project manager, for the performance of quality assurance activities for assigned project or task.

Develops and maintains quality assurance documentation for projects and tasks to include quality metrics. Ensures documentation complies with established software development standards, policies and procedures or best practices.

Conducts assessments and evaluations through analysis and interpretation of objective and subjective evidence to verify compliance to established standards and applicable quality plan. Determines level of process and product quality. Develops written reports of findings; escalates unresolved issues to appropriate level.

Evaluates work products to independently assess quality and reports findings. Researches alternative solutions to problems, determines proper approaches and makes verbal and/or written recommendations to appropriate parties. Assists in implementing recommendations as approved.

Gathers, uses and independently analyzes defect metrics data. Presents analysis findings to the appropriate level verbally and through the preparation of periodic written reports. Provides recommendations regarding possible approaches to resolving defects.

Participates in special projects, external audits and process improvements in support of quality assurance initiatives.

Assists management defining and maintaining an effective and efficient quality program including developing and presenting associated training and familiarization to affected staff.
Basic Qualifications
Bachelor's degree or equivalent combination of education and experience

Bachelor's degree in business, mathematics, engineering, management Information Systems, or computer science, or related field preferred

Three or more years of quality assurance, engineering or management information systems experience

Experience working with quality metrics and software industry metric data collection and analysis techniques

Experience working with quality assurance principles and practices and software development methodologies such as Catalyst

Experience working with standard software development methodology assessments, such as SEI/CMM or ISO 9000

Experience working with project management methodology

Experience working with software test science and tools
Other Qualifications
Good organization and time management skills

Good communication skills to interact and present findings to team members, customers, management and support personnel

Good analytical and problem solving skills

Good interpersonal skills for interacting with project and task team members

Personal computer and business solutions software skills

Good ability to handle activities on multiple projects and tasks within the same or different accounts

Ability to work independently with integrity

Ability to work in a team environment, even when remote support is required

Ability to deal with and manage change

Ability to participate in various formal and informal professional development training sessions and established quality assurance training

Ability to complete assigned responsibilities in a given timeframe within a given budget

Ability to handle multiple project and task responsibilities simultaneously and switch among them quickly to meet prioritized business needs

Willingness to travel
Work Environment
Office environment - remote
DXC Technology is an Equal Opportunity/Affirmative Action employer. All qualified candidates will receive consideration for employment without regard to disability (physical or mental), protected veteran status or military service of affiliation, race, ethnicity, color, religion, national origin, citizenship, marital status, sex (including pregnancy, childbirth, and related medical conditions), sexual orientation, gender identity and expression, age, protected genetic information, or political affiliation. DXC's commitment to diversity and inclusive selection practices includes ensuring qualified long-term unemployed job seekers receive equal consideration for employment. EEO is the Law Poster (https://www.dol.gov/agencies/ofccp/posters) .
If you are an individual with a disability, a disabled veteran, or a wounded warrior and you are unable or limited in your ability to access or use this site as a result of your disability, you may request a reasonable accommodation by contacting us via email (csser@dxc.com?subject=Reasonable%20Accommodation%20Request%20-%20External%20Career%20Site) . Please note: DXC will respond only to requests for accommodations due to a disability.